With Weddings and Renaissance fairs around the corner I thought I share a little about Circlets and Headpieces. If you google it you will find sooo many styles available from wire formed ones to simple chains and chain with gemstones ones and everything in between. In my research of head jewelry history, I found that they date back to 30BC to the Ancient Egyptians but not only that it's throughout many other cultures such as well, the Chinese, Greeks and Romans; Medieval jewelry of the Middle Ages included headpieces in their culture too. Though wearing bridal tiaras has been a well practice tradition, simple headpieces inspired by the gorgeous and elaborate Matha-Patti (Indian word for headpiece, also known as Shinghar-Patti) have also become popular in the past few years.
I was inspired to create...
my first headpiece 12 years ago just before I birthed Creations by Moonlight into existence. Making jewelry with healing crystals was my first inspiration to share with the world one of my very first tools in my Medicine Bag. This particular headpiece I made was for myself, for my own wedding in May of 2003. The wedding had a Celtic flavor to it, we created our
own ceremony
from start to finish, chose the things that inspired us and that had meaning to us to share in our wedding. Like one of my inspiring mentors says...take what speaks to you and bless the rest. We didn't want a traditional wedding so we took what had meaning to us and created a magickal experience for ourselves as well as friends and family. We even had our officiant perform a sword blessing upon us. It was suppose to be a gorgeous outside wedding in the wonderful Colorado Mountains, but the weather chose to turn on us and we had a late snow fall, so thanks to my awesome friends we pulled it all together to make it happen inside the lodge! Both of my children were part of the wedding and ceremony as well.
My headpiece was a simple creation...
with drappy sterling silver chain, accented with gold and exquisite stones that not only picked up the Lavender color of our wedding theme but also had special meaning to me.
Since then I've created various styles by way of special orders and that's when I decided to offer them in my shop.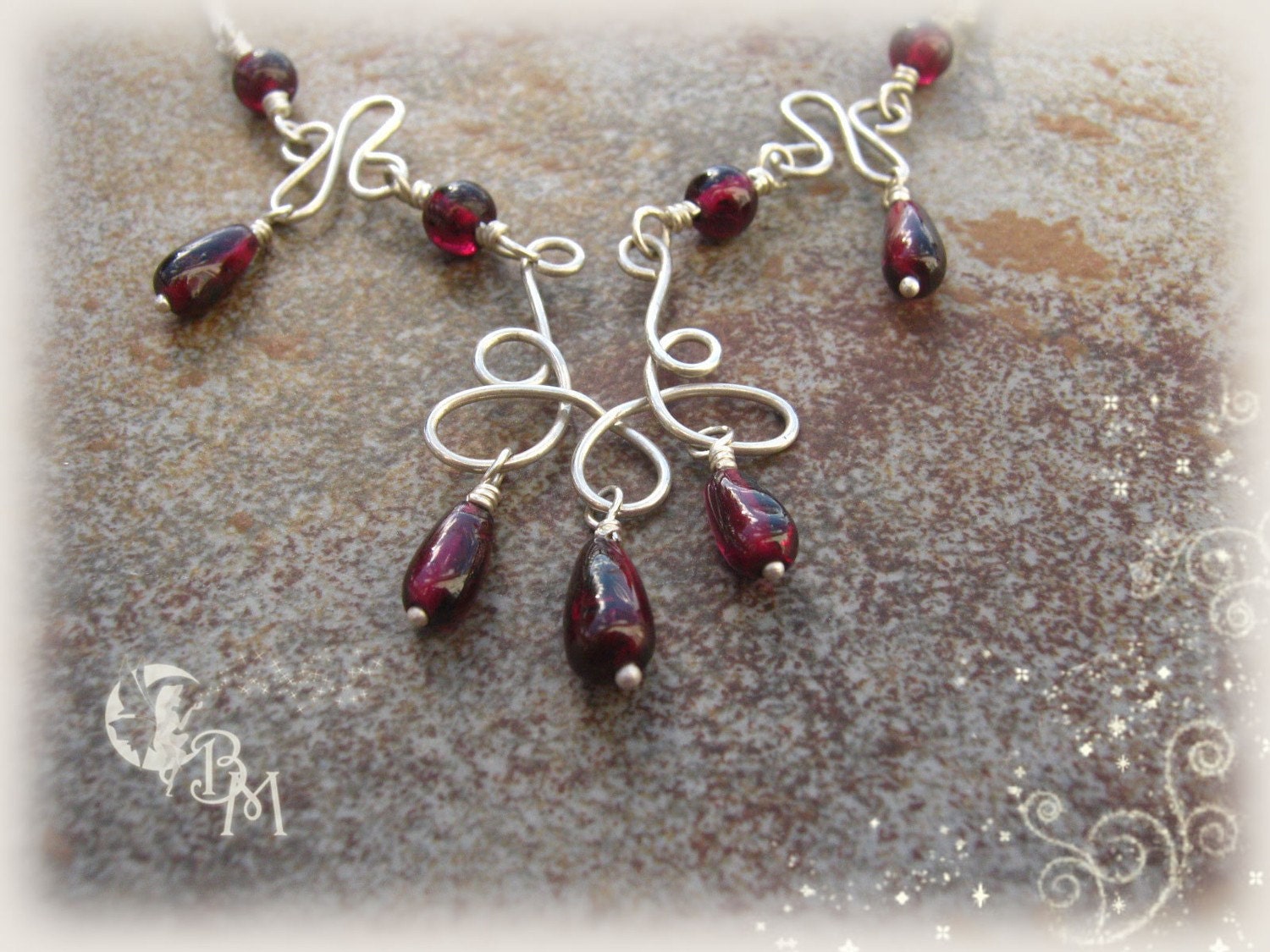 When I opened Creations By Moonlight's shop, I was inspired to create many different styles of headpieces from simple wire and chain such as these. To more elaborate ones such as the one above and these below.
They have been popular to wear not only in weddings...
but also as accessories for Renaissance fairs and other festive celebrations; or just to adorn the Goddess in You. Like photographer Trish McNiell, from Queensland, Australia. She looks stunning as she honors her inner Goddess and allows her to shine in a gorgeous self portrait, wearing the Mother of Pearl headpiece I created! She's one of my wonderful Goddess Sisters from the original Goddess Circle with Leonie Dawson. You can see Trish's work on
her site
or follow her on
FB
.
The fact that they stimulate the third eye...
inspired me to make these fun and simple headpieces, which are in between a Maang Tika and a bindi, both are Indian jewelry that fall on the forehead and settle just between the eyes. They are said to stimulate the third eye, our sixth Chakra. Which is our innate psychic abilities, the most common traits associated with this Chakra are the insight, intuition and imagination. This Chakra essentially forms a bridge between the Mind, Body and Spirit.
There have been celebrities as well that have chosen to wear headpieces for their own weddings. From the elaborate and stunning headpiece worn by Elizabeth Hurley when she married Arun Nayarthe in 2007.
To the more simple yet classy one worn by Kim Kardashian at her wedding in August 2011 to Kris Humphries.
As well as the drappy one that I not only loved, but found the dress to be just as stunning as well, worn by Alicia Keys in her wedding on August 2010. She looked so magickal and Goddessie. She even had Deepak Chopra as officiant for her gorgeous wedding.
So there you have it...
a little history on Circlets and my experience with them. What are your thoughts about headpieces used as adornments, either in weddings or other occasions? Would you ever wear one? Feel free to share and even post photos of you wearing your headpieces in the
FB group.