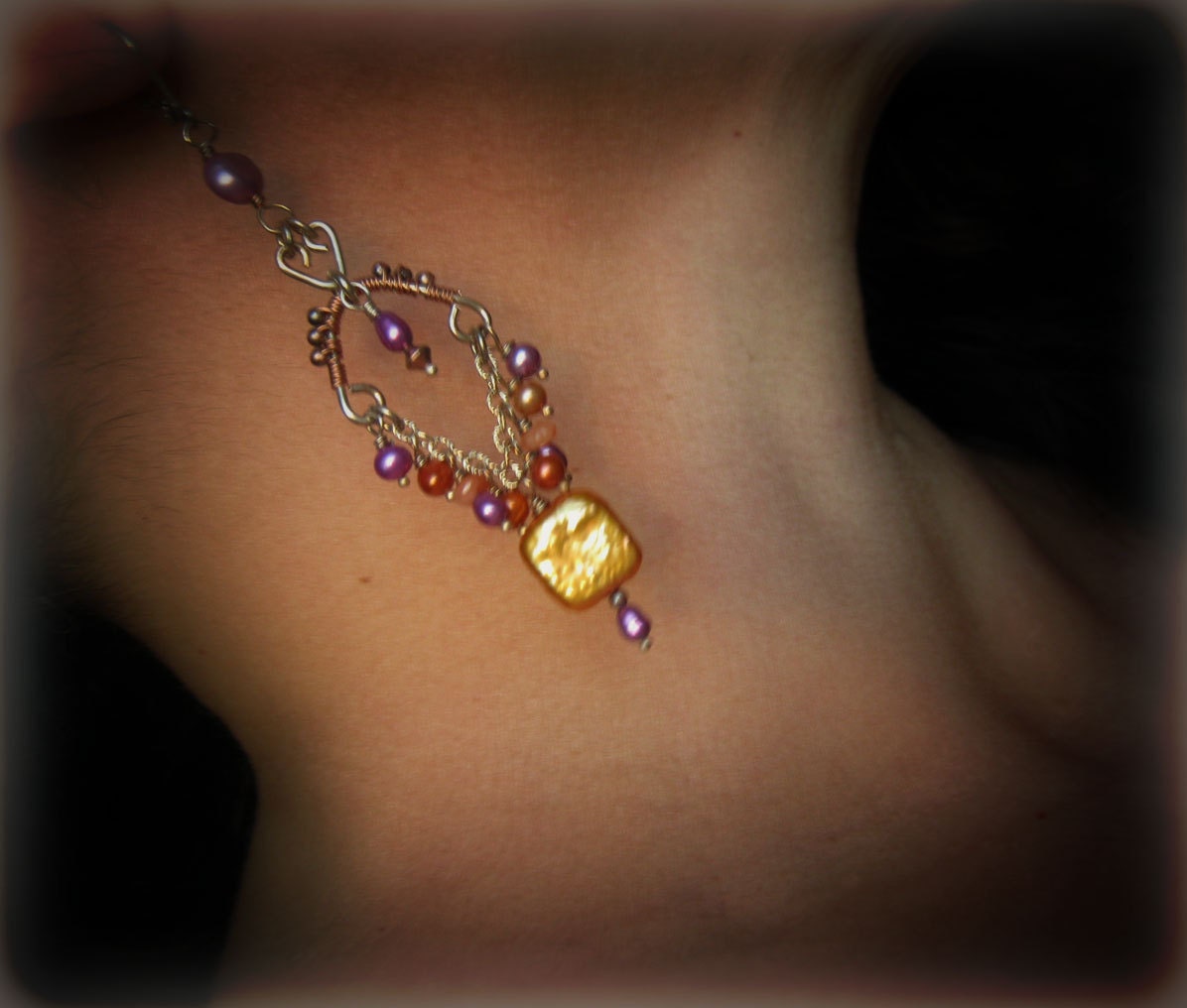 Adorning our ears has been a practice that has been around for thousands of years. Originating in the Middle East around 3,000 B.C. mostly warn by men! Of course aside from being used as adornments, they were also used as cultural identification and a sign of wealth. I love earrings, they always add that little extra touch no matter what we are wearing to make us feel Goddessie!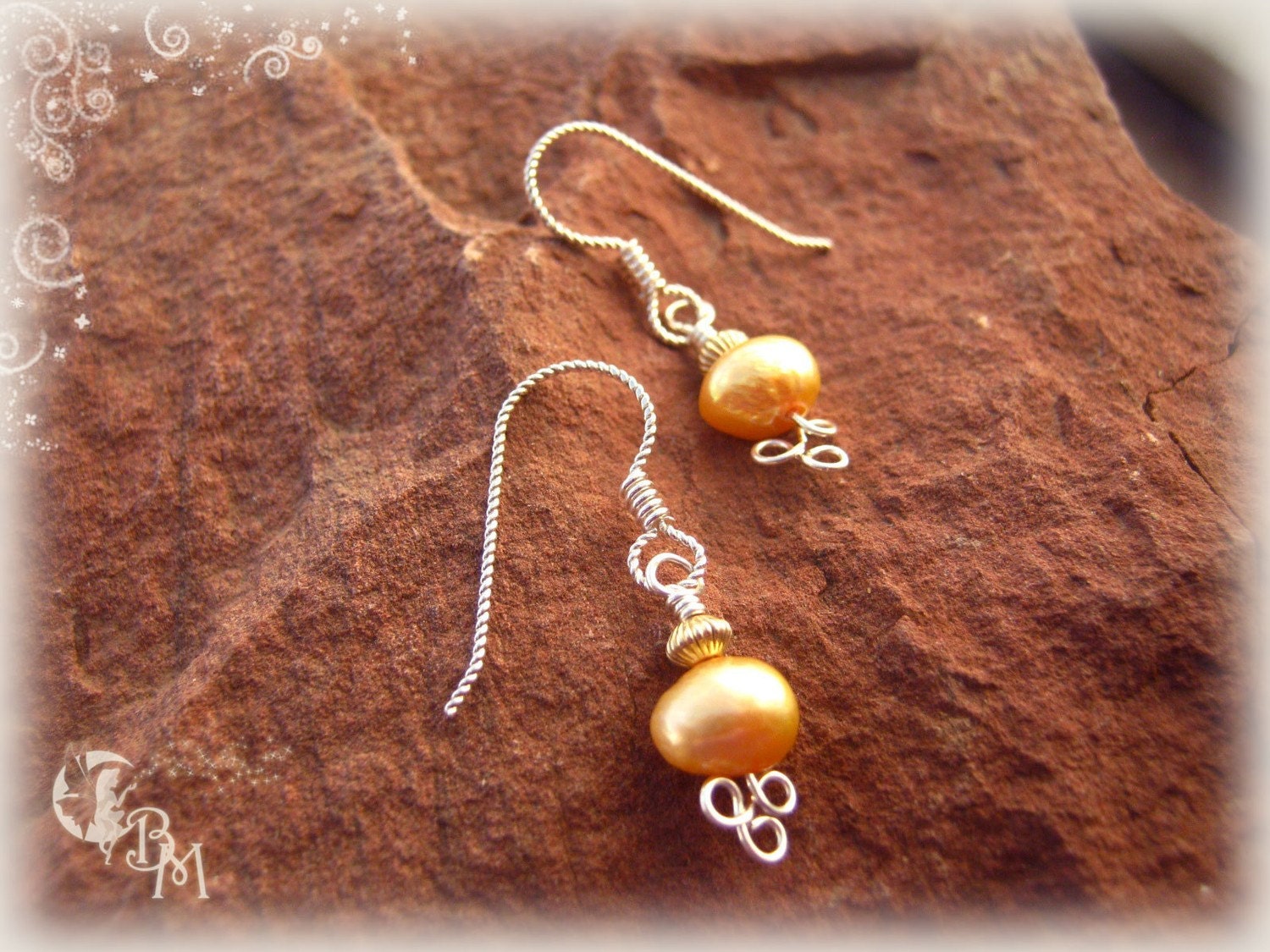 Although I make various styles of earrings...like my simple pearl or gemstone drops and small clusters of various gemstones and pearls...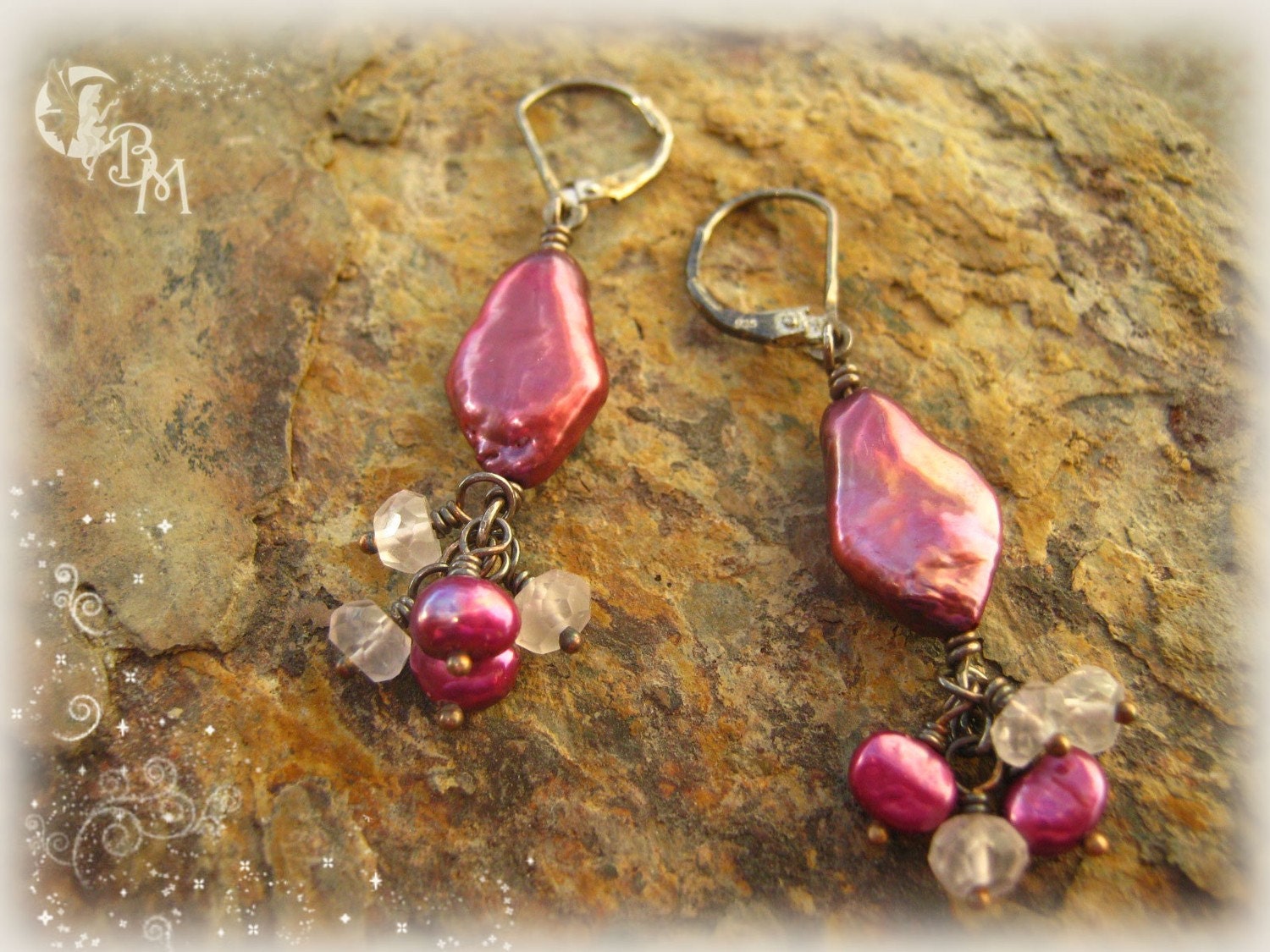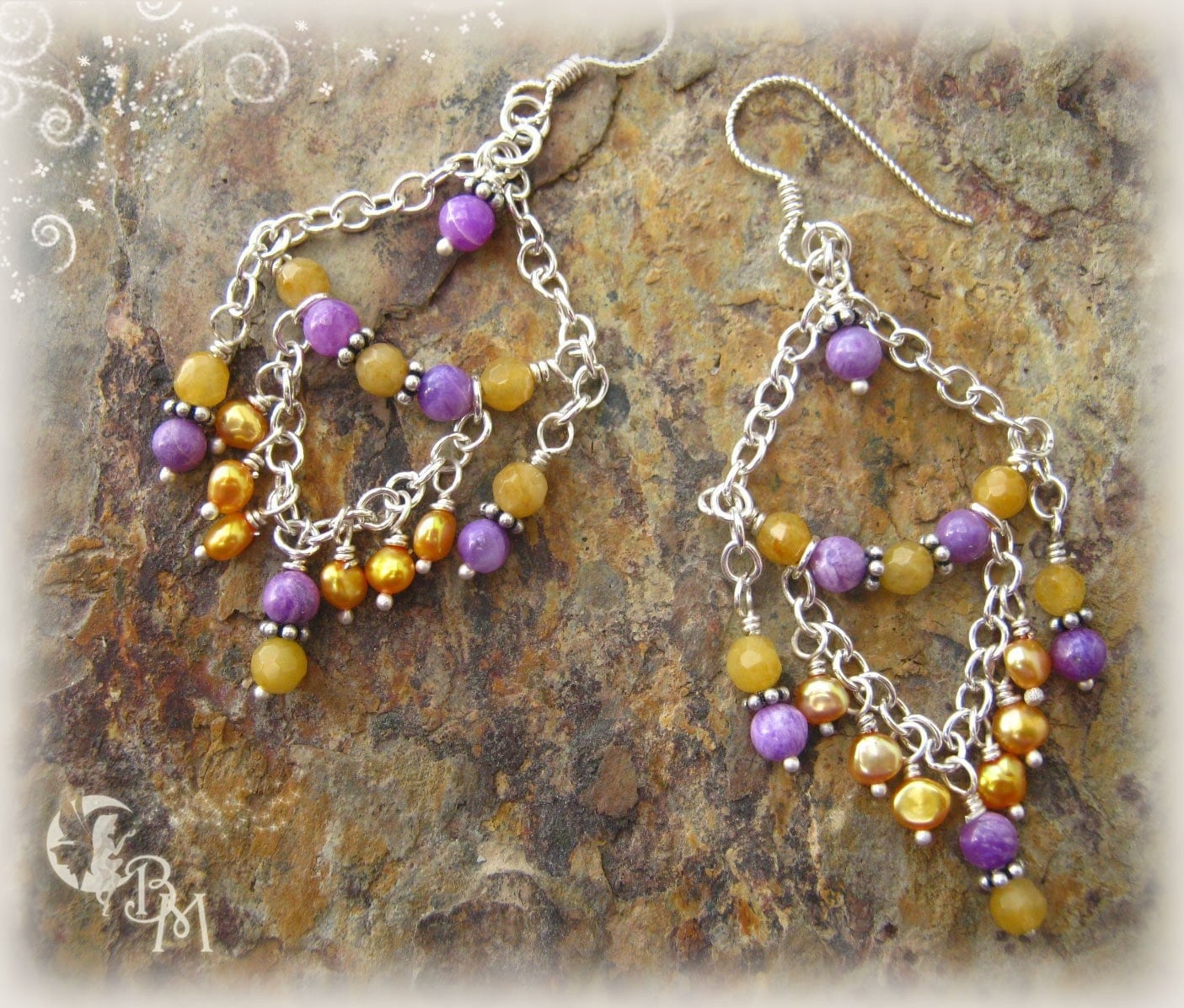 My favorites are the larger more intricate dangles, of course inspired by the Middle East belly dancing jewelry. I just find that style incredibly inviting allowing, our inner Goddess to shine. They are sparkly with lots of movement and just full of yumminess!
I like using bright contrast color, as well as monotone palettes.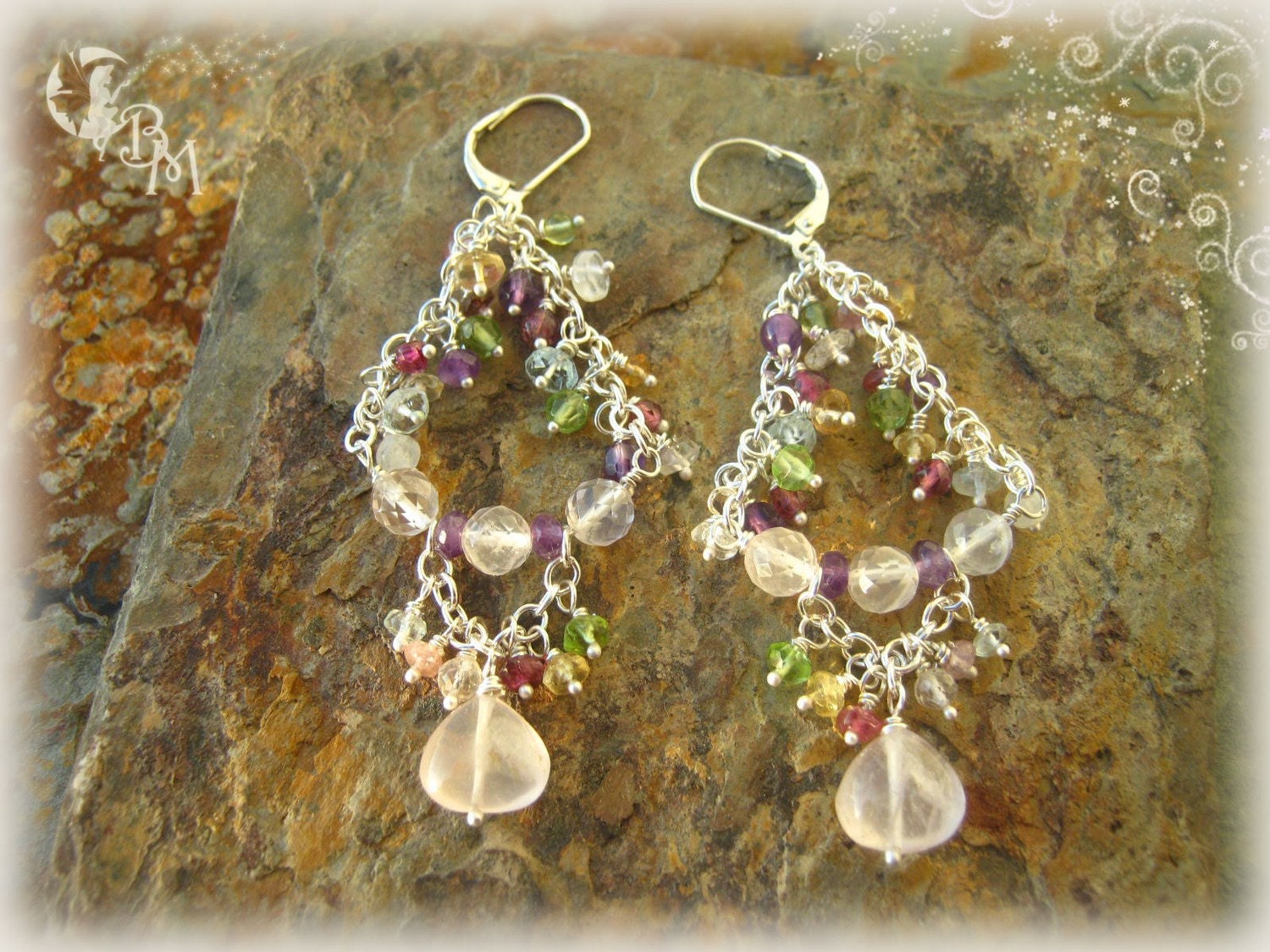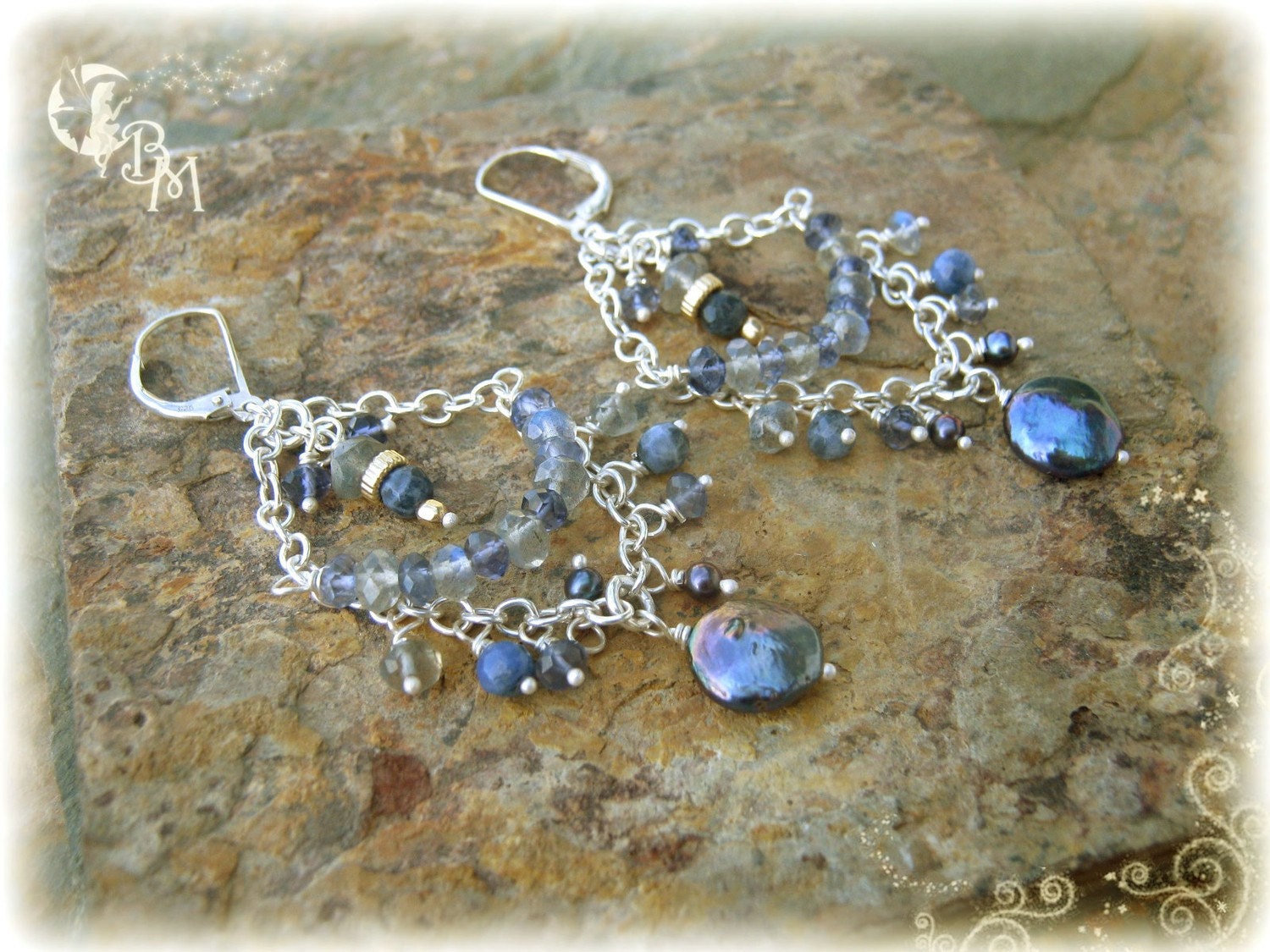 Most of my work is made from sterling silver and 14k gold filled but I've also included a line of copper earrings in my shop. These are fun as they oxidize ( the patina finish) different and offer more warmer tones. Being an earthy type they really appeal to me, like the one in the top photo. I've had lots of customers love the double dangle, longer earrings which also provide lots of movement but are much longer and sleek then the others. I make these in various lengths and colors too...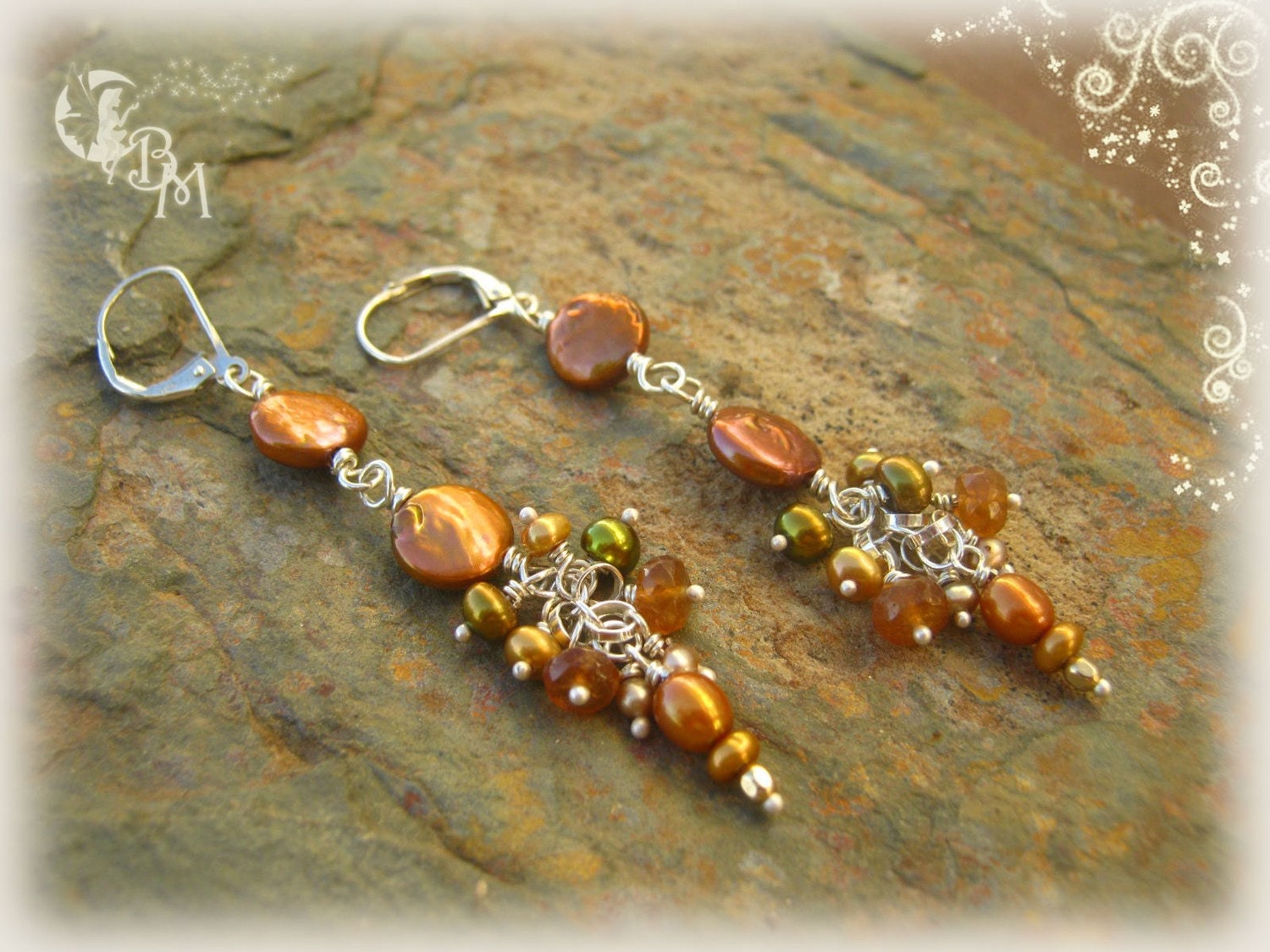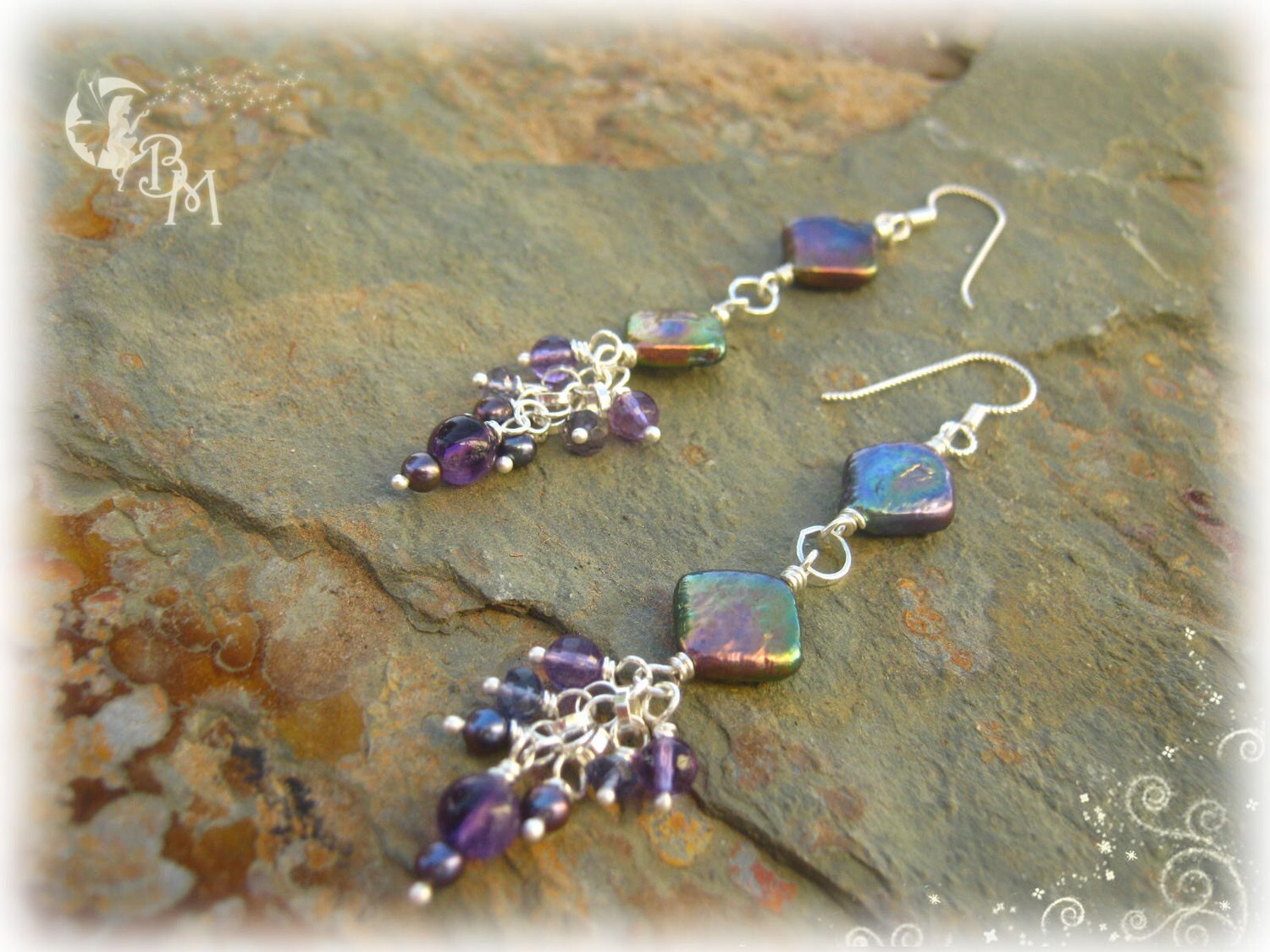 Well, as you can see the styles and color combos that can be created are endless. I so enjoy creating and offering a variety of styles, this way everyone can find the style that's right for them so they too can feel Goddessie ♥