Crazy busy day today...but I completed my 7th face and actually posted on time. But before I share my face, I want to share about the adornments...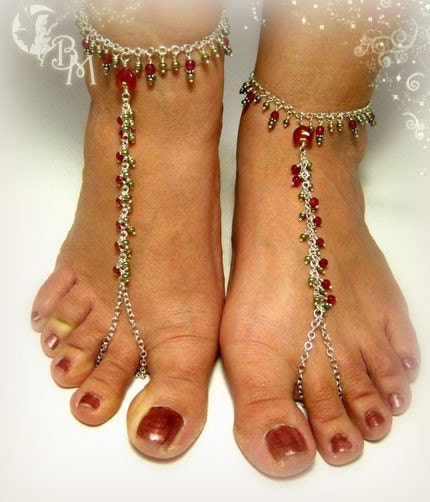 You all know how much I enjoy doing custom orders...well, this past week has been all about just that. I've been working with two lovely ladies to create the perfect pieces for their weddings. I got two exciting orders to complete, one is making a pair of my Barefoot Sandals like these beauties only in Sapphires and white Pearls! Yes, talk about gorrrrgeouss!
Likewise, my second custom order is also going to be a stunning and gorgeous piece! I'll be making one of my
Goddess Necklaces
like this one ...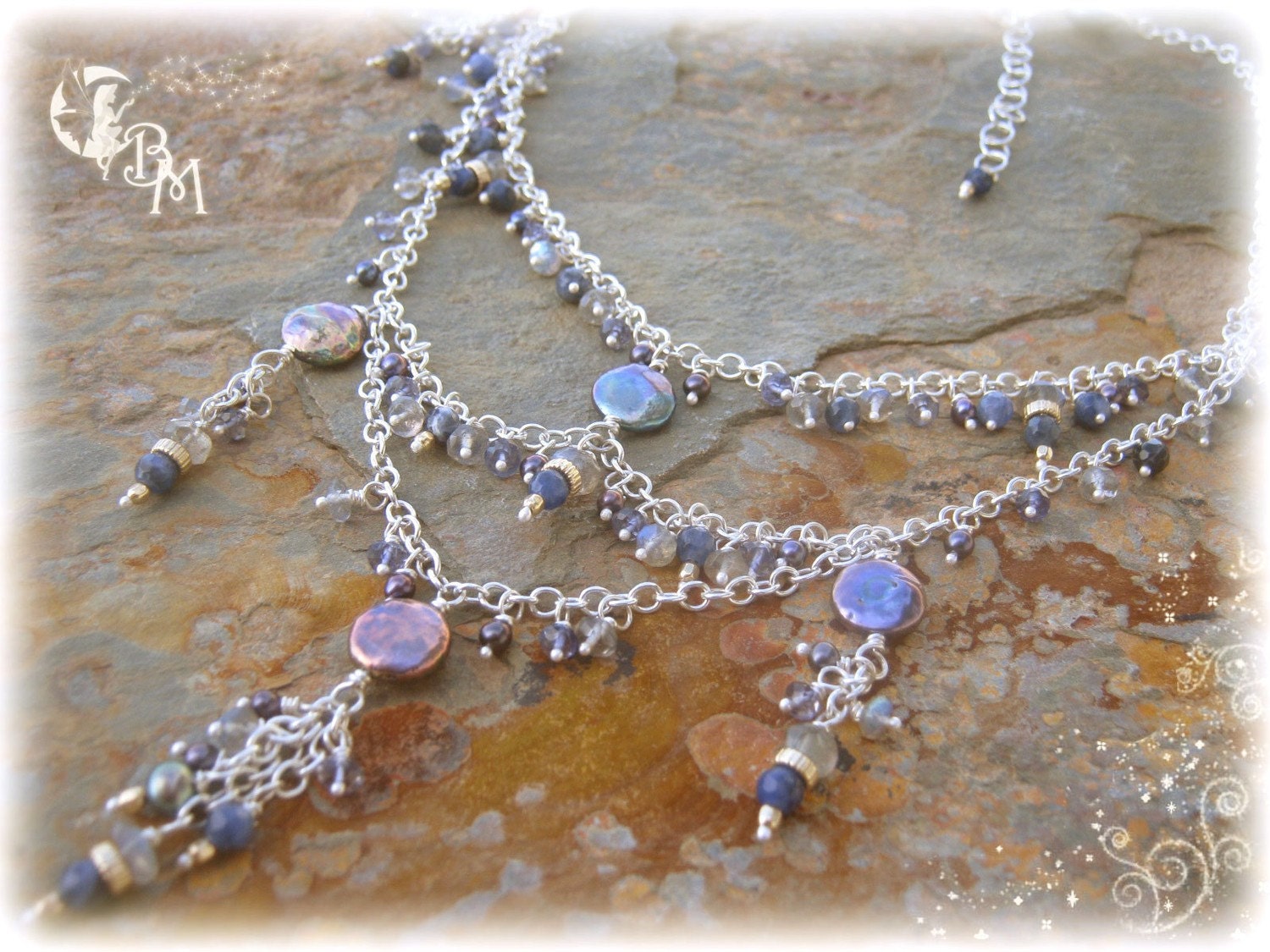 ...only in gorgeous deep purple/eggplant colors....like these....
Yummmm
Now for the news...as you know I didn't win a free spot on the
Angels in my Studio eCourse
, but it spoke to me soooo much that I knew I would be taking it. Once again the Universe provided and I got these custom orders just in time, well, I am a week late in signing up but it's all good ♥
I'm thrilled that I signed up today, I'm already loving it! Not only the art...but the Attunements with Micheal, as well as the journal prompts...I love the whole package! In the first video, Sheri shared about having an Angelic Studio alter...and those of you who read my "
Summer Solstice Challenge 2011
", know that I already have an alter on my desk (and yes there's a little Angel in it), and as I mentioned in my "
Art ~ Part of my Spiritual Practice
" post I have a little ritual I do when ever I create my art, it becomes sacred space so I can receive from my higher-self. As Sheri says in her video, this alter may shift and change with time and mine has, I've added a Rose Quartz and Amethyst heart and currently I have a bowl with some wonderfully scented lilac blossoms floating in it.
I also added my Trust stone I made a few weeks ago...
This is something I've practiced for years, I love bring in flowers from the garden or in the winters taking a flower from the flower bouquets I keep in the home and floating some in water on my alters. That's why I love my Yoga Bella Sculpture which sits on my Meditation/Yoga alter, it has a wonder basin where I can float my flowers.
Recently, in Pixie's Soulodge Session I learned you can create Flower Essence Infusions with this process and either infuse them with Solar or Lunar energy. I created my first out of apple blossoms as part of my project in the West...
And now for my face...So, this evening I worked on my first week's lesson in Angels in my Studio and drew my first little whimsy Angel and my 7th face ♥