One of the things I do to release energy and shift my mood is dance, I dance with my kids or all alone to some fun music. Moving the energy in my body and releasing whatever needs to be let go of is so wonderful and joyful to me. I'm left with a renewed sense of peace and in a better place overall.
One day after dancing with my little guy, who thinks I'm silly but loves it all the same. I got that I should find a way to create dancing Goddess pendants for my jewelry shop. I wanted them to be free form, so that each would have it's own little story or inspiration to share. Shortly after that thought, I came across a tutorial in my inbox from one of the jewelry sites I follow about wire coiling jewelry with gemstones.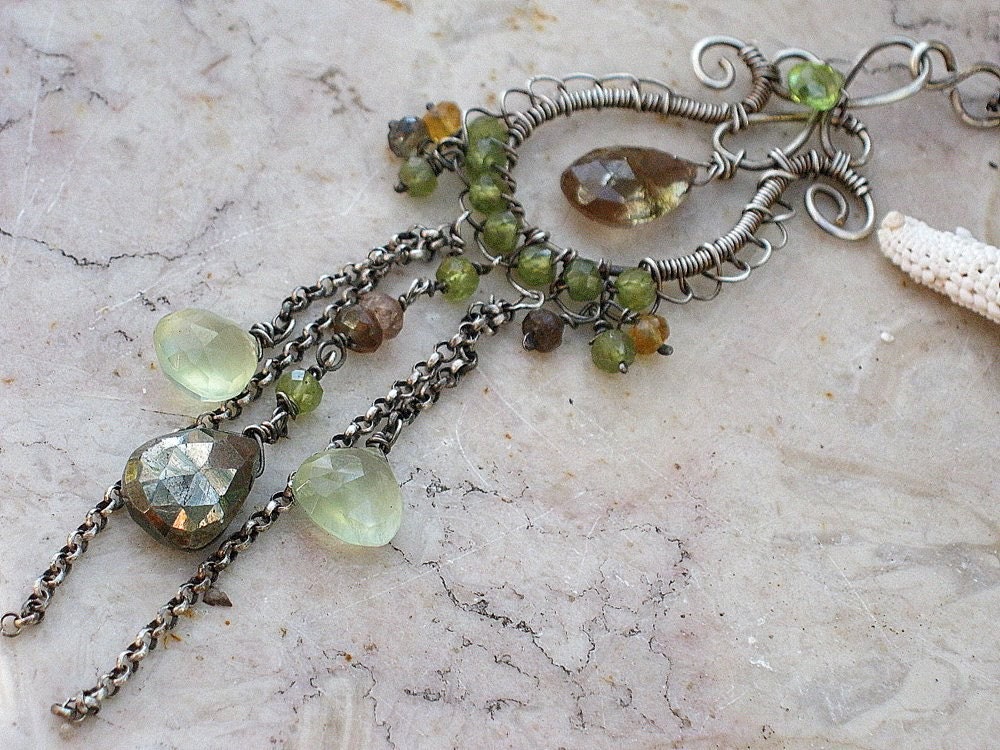 It's a very interesting technique and I've seen some exquisite pieces created by fellow jewlers like my friend Edi from
Edi's Little Treasures
. Check out the workmanship in this stunning piece of art!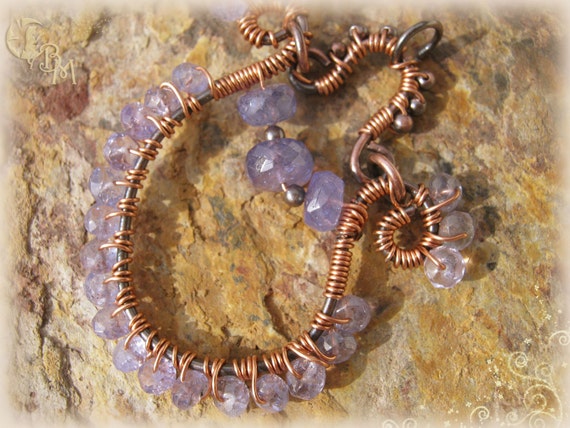 The tutorial gave me the inspiration I needed and from there I started to fiddle around until I created my first little dancing Goddess. Round and voluptuous! In copper and Tanzanite, one of my favorite stones, so much so that it's on my engagement ring!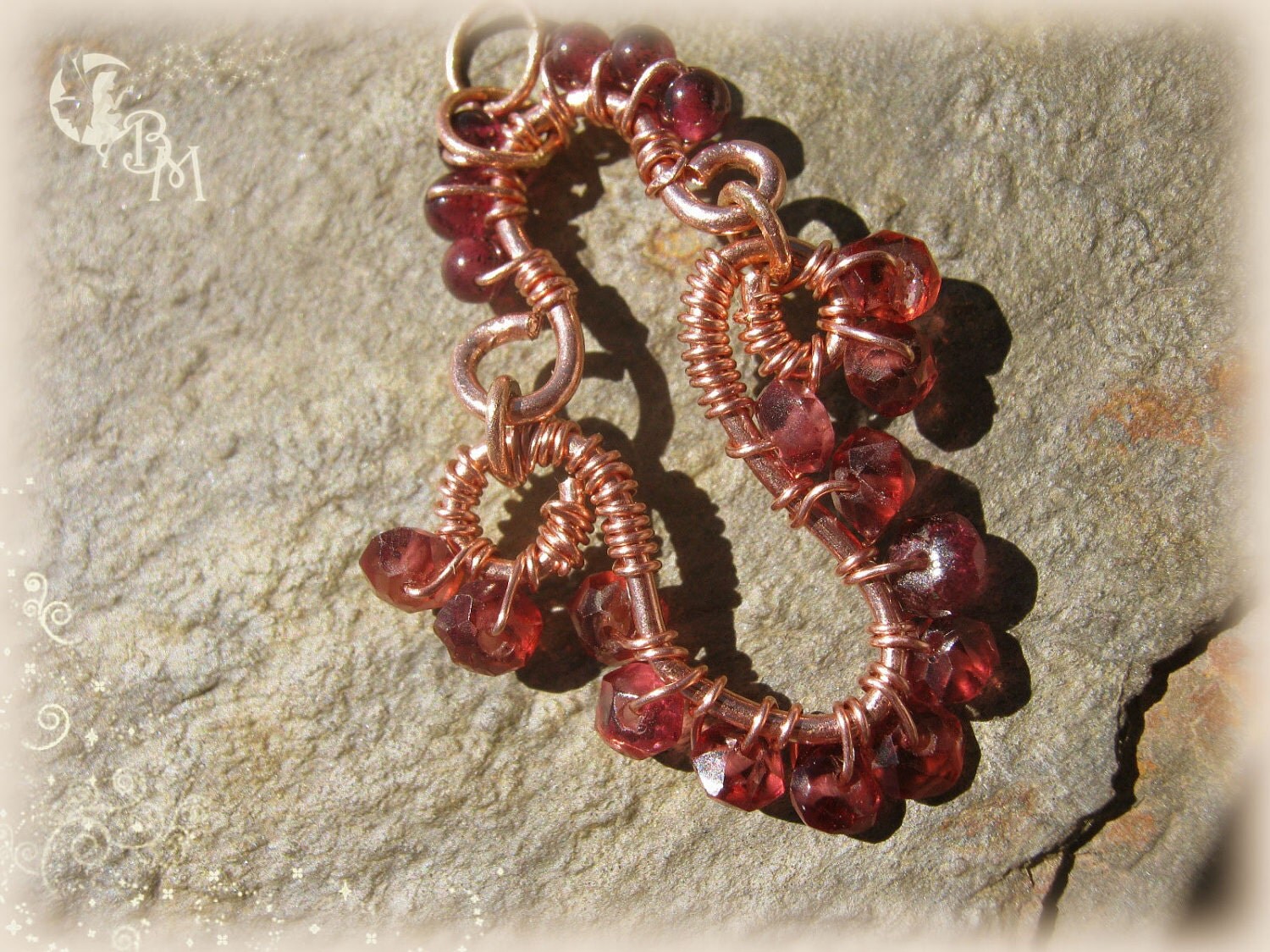 Since then I've created more in various sizes, with my minis being my favorites, they are great as little charms! I have one hanging from my rear view mirror!
What I love most about them is that they are free formed, I like how the wire choose it's form as I play with it. Once I get the figure of the body done, I create the head part, then link them together, with jump rings allowing for movement. Then I choose the stones I want to use on them and proceed to wrapping. The combinations are limitless, as are their forms, no two are ever alike.
My little dancing Goddess are a way of spreading joy and dance into everyone's life. They are like little embodiments of Hathor, the Egyptian Goddess of Love, Joy, Dance, Music and Fertility.
Card from the Goddess Oracle Deck
She was known as the Goddess of good times and the Mistress of Life as she's associated with motherhood and all that is best in women. Invoke her and she will bring you renewal, joy and a love of all the good things in life ♥